AOKMAN Gearboxes for Ladle Transfer Car
AOKMAN can provide the solutions and complete drive units for ladle transfer car.
The supply scope including
- gearbox
- electric motor
- brake
- coupling
- other parts as required
The photo shows the gearboxes AOKMAN provided for a valued customer, application equipment is the ladle transfer car.
Model H4HH11-180, ratio 180, output hollow, with custom made base for the installation of the electric motor and brake.
The complete drive unit will be mounted onto the shaft of the drive wheel, and the torque arm supplied as required.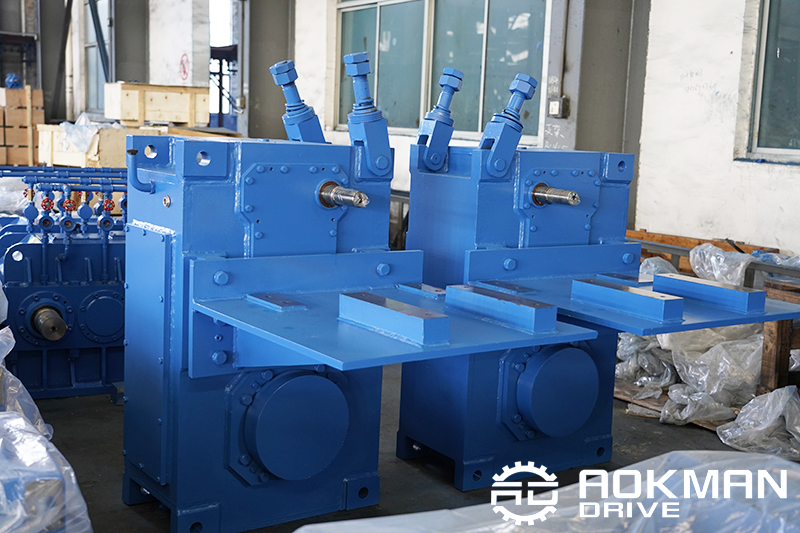 AOKMAN can provide the gearboxes from the standard series, custom made design or the reliable replacement of gearboxes from other third-party brands.
Contact us for your solution.